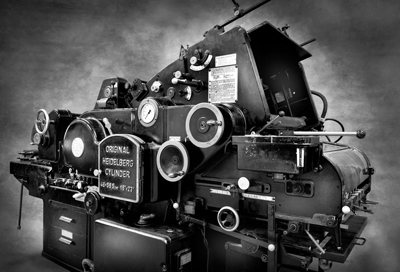 QuickSilver Studio | graphic design, print & press
graphic design, printing, and printing. Here you will find all services under one roof. Design and printing of logos, books, signage, family printing, promotional design, logos, business cards, letterhead, brochures, flyers, forms, etc. Also, we can make a suitable offer.
Beauty contributes significantly to the credibility of your company, and the marketing of your product. Conscious design, and visual expression of your corporate identity helps to keep all your visual expression of the core values of your company are also visible to visitors ...
Design supports your business in several ways: it gives your company identity and adds quality to your product. It gives added value that you can also add to the price of your product. It makes your business more credible. It communicates to the visitor or reader through form, symbolism, identity, color, typography and material the essence of your company's philosophy and products. Design supports your texts translated into images. See design conscious as solid strategic part of your business ...
The QuickSilver Studio offers a full range of printing services and products from concept to realization of your corporate identity, print work and website. The QuickSilver Studio is happy to serve you ...
design:

Graphic design for all your business units, from logo to business cards to lettering.
print:
All types of printing, and printing.
links
• pricelist design & DTP
• art publishing