how I work
first step is to make an appointment and to bring a few photos of the person you want to be portrayed


A portrait can then be made from a photo that you provide yourself but I would rather take the pictures myself because people sometimes bring with flash photos or pictures from the internet and those are not so useful. it is very difficult to work with flash photos


When I make the pictures myself, I notice the light on the face, and we can agree on the clothes a person wears.


I ask the time to make a portrait because I work carefully and therefore want 2 to 3 months delivery-time.


I ask a deposit of at least 30% of the assignment at the start of the work.


during the drawing or painting-proces a few appointments are made to discuss the work in progress, or jpegjes are sent through the mail, to discuss whether the portrait is satisfactory and whether approvements are necessairy.


if all goes well, you have seen my portfolio and on that basis I ask artistic freedom during the proces otherwise I can not reach the quality.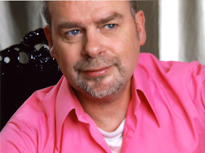 A portrait is the ultimate personal gift of special appreciation for a loved one.
Children give the assignment for a portrait of their parents and their parents the other way arround. People let portray their lifepartner in appreciation after so many years of relationship ... etc. etc. People also let their animals be portrayed, even that relationship is often deeper than you think. A portrait of a matter of love and appreciation.
As a portraitist you directly encounter very personal stories and feelings of people and part of the work is to work with those very personal life stories. That special look of a person, that special smile ... That is what the portraitist should get in the drawing...